Thanks for printing! Don't forget to come back to Zerorez Pittsburgh for fresh content!
A Clean Home is a
Healthy Home.
Zerorez has been lab-tested and proven to clean at the highest levels possible. No other cleaning method out cleans Zerorez.

Our Commitment to you:
1. We will wear masks and shoe covers in the home
2. We are disinfecting our equipment in between every job
3. We are exercising social distancing and adhering to CDC best practices regarding sick employees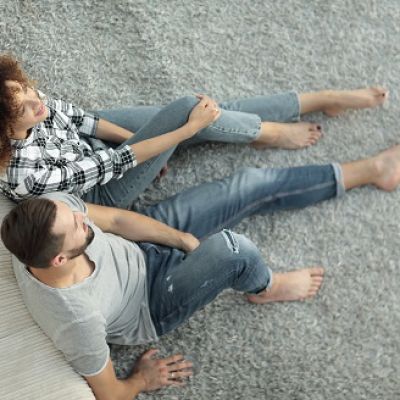 We're Open!

Zerorez is classified as an essential business since we help fight against the spread of germs and viruses through our unique cleaning. We can sanitize and apply disinfectant to living surfaces as well.

As residents of the Pittsburgh area, we are all experiencing unprecedented times. At Zerorez, we too are impacted, and can help with this challenge. Learn what the CDC recommends for cleaning your home and carpet.
Learn More
The Difference™ Our cleaning process includes Powered Water® which safely and effectively leaves your home or business cleaner, longer. You have to feel The Zerorez Difference™ to believe it.
The only choice for a true clean that lasts longer.
Powered Water® & Patented Technology
Our legendary 30 day Gotta Love It Guarantee®
Our Gotta Love It Guarantee® means we're not happy unless you are! We will come back, no questions asked, if you are not happy with any part of your service. No hassles and no worries.

No Soap Lingering to Attract Dirt.
Our Powered Water™ technology allows us to clean and refresh your surfaces without the use of detergents or harsh chemicals. This means your carpet stays cleaner longer, unlike many other carpet cleaning companies in Pittsburgh.

Your Surfaces Twice as Fast
with our
zr
process™.
Powered Water® is applied to your carpet through our patented process that loosens embedded dirt to the base of the fibers using high-efficiency jets. Our zr wand™ out performs the top selling wands on the market by removing embedded soils, and detergents left behind by other cleaners, and other debris while allowing for a fast drying surface.

Platinum Certified by the Carpet and Rug Institute
Not only is this the highest approval rating possible from the Carpet and Rug Institute,
Zerorez
® is rated the #1 cleaning
process
in the nation by an independent testing laboratory. When we clean, there is nothing left behind.
No harsh chemicals means Pure Safety for your family and pets.
Since Powered Water® doesn't use any harsh chemical additives, your surfaces are perfectly safe for your family and pets, no matter how small.
Stay Connected
Stay Connected with us to receive up-to-date information on special offers, promotions and tips to maintain a healthy, happy and clean home!
Zerorez Pittsburgh
453 Lowries Run Road, Suite B Pittsburgh, PA 15237
Varied

The technician did a great job and was very professional and pleasant. He counseled us on best options for our soiled carpets. Very happy customer!
~ Katherine W.
Zerorez Pittsburgh
453 Lowries Run Road, Suite B Pittsburgh, PA 15237
Varied

Very quick and professional! I've already recommended to many people. Was worth every penny after seeing what they pulled out of my duct work.
~ Caleb S.
Pittsburgh, PA
Zerorez® has been proudly servicing the city of Pittsburgh for over six years. Our local technicians have enjoyed bringing the same shine and sparkle to Pittsburgh homes as the steel the city is known for. With its scenic rivers, architecturally gorgeous bridges and uniquely energetic spirit, we at Zerorez® have loved servicing the carpets, air ducts, upholstery, hardwood floors and area rugs of the city we call home, not to mention our many partnerships with Pittsburgh businesses and non-profits. Our commitment to WOW means that we want you to go out and enjoy our beautiful city- we've got your cleaning needs covered.